Nice phone with a huge battery.
I got a new Vivo Y30 for testing. This is an inexpensive phone where you get everything you need for life. A huge screen with a neat hole for the front, a bunch of cameras, NFC and USB Type-C, and at the same time an increased capacity battery so that all this joy works longer.
Note that I ended up with a very early sample that worked with some limitations. Nevertheless, I decided not to delay the tests and share my impressions.
You can also read: Vivo V17 Review: Decent Smartphone
Vivo Y30 Review: Large and in nice colours
The new phone will appear in two colours. I got a version in a beautiful blue design, which evokes thoughts of the sea, rest under an umbrella, and complete relaxation. For lovers of dark colours, there will also be a classic black colour. Of the design features, I will only single out a large block with many cameras, we'll talk about them further in the text, but for now, let's study the appearance.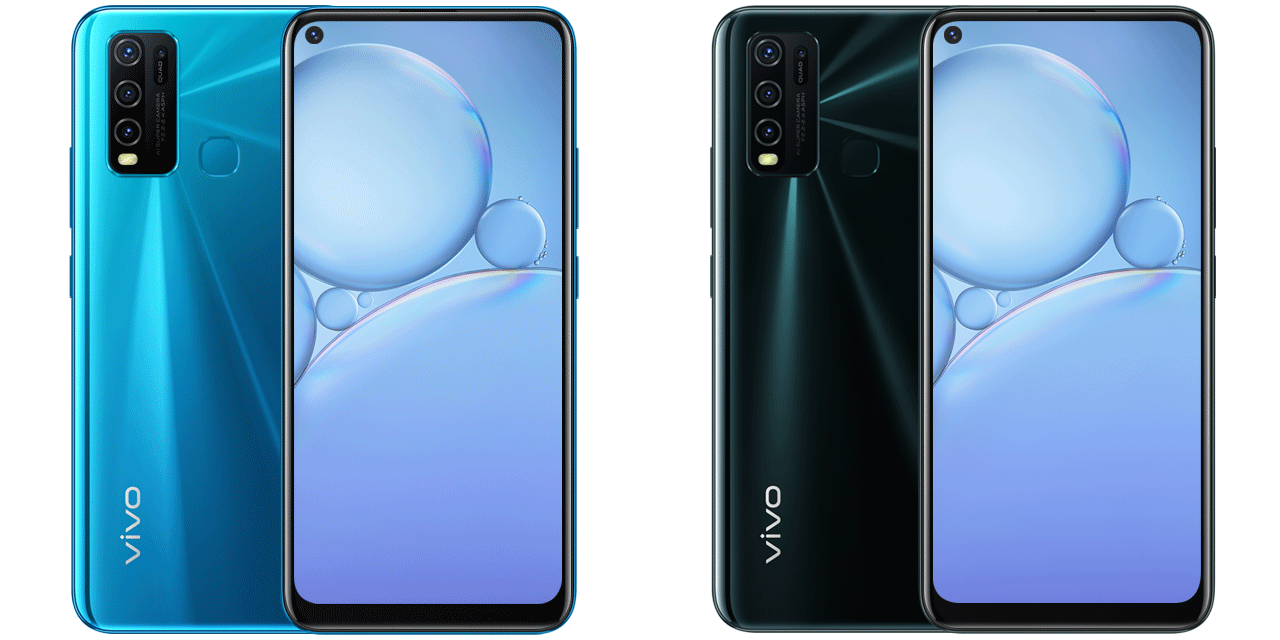 It's nice to note that the smartphone follows the trend: there is no longer a cutout for the front camera, now it is located in a small hole, just like in more expensive smartphones of a higher class.
You can also read: Vivo Nex 3 review: Controversial flagship
The body is large, the Vivo Y30 weighs almost 200 grams, quite a lot, but its screen dimensions are also excellent. The glossy plastic body quickly gets dirty and collects fine dust, and at the same time keeps all traces of touch.
Of course, one-handed operation is out of the question, the case is large, wide, and there is still a risk of accidentally dropping the phone. Therefore, you need to say goodbye to old habits and get used to the fact that even an inexpensive smartphone needs to be used with two hands – just like a small tablet.
Vivo Y30 Review: Huge screen without a cutout
A phone with a huge screen – there are almost no smartphones with small diagonals on sale. As you can see, already inexpensive models like the Vivo Y30 are getting huge displays. The frames are not the thinnest, and I would like to reduce the large indent under the screen. But if you want some design delights, look at more expensive devices, increasing your purchase budget.
What I liked – the display is flat, a protective film or glass can be glued to it without difficulty. Also, Vivo Y30 initially has a factory protective film. The display has a large margin of brightness, on the street on a sunny day, everything is clearly visible, and in the evenings you can read without straining your eyes. As usual, there is a "night" mode, when the picture turns yellowish.
The screen resolution is not the highest, only HD +, so it can be brought into the device's disadvantages if you want the clearest image possible. However, not everyone is chasing pixel-per-inch density, and it would put additional strain on the system.
You can also read: Xiaomi Redmi 9 Review: The Budget Employee
Vivo Y30 Review: Quad camera
The phone is distinguished by an abundance of modules for shooting; at first glance, everything is like in the company's more expensive smartphones. Take, for example, the same Vivo X30 Pro. I recently talked about it, that's where a block with four cameras is also used. But in Vivo Y30, everything is simpler: the phone is of a simpler level, so it received optics of the same quality.
In addition to the main module, we get an auxiliary ultra-wide-angle lens of 8 megapixels, a separate macro lens and a module for determining the depth of field. I had a camera with non-final software so that I won't go deep into its capabilities, just a couple of pictures for examples: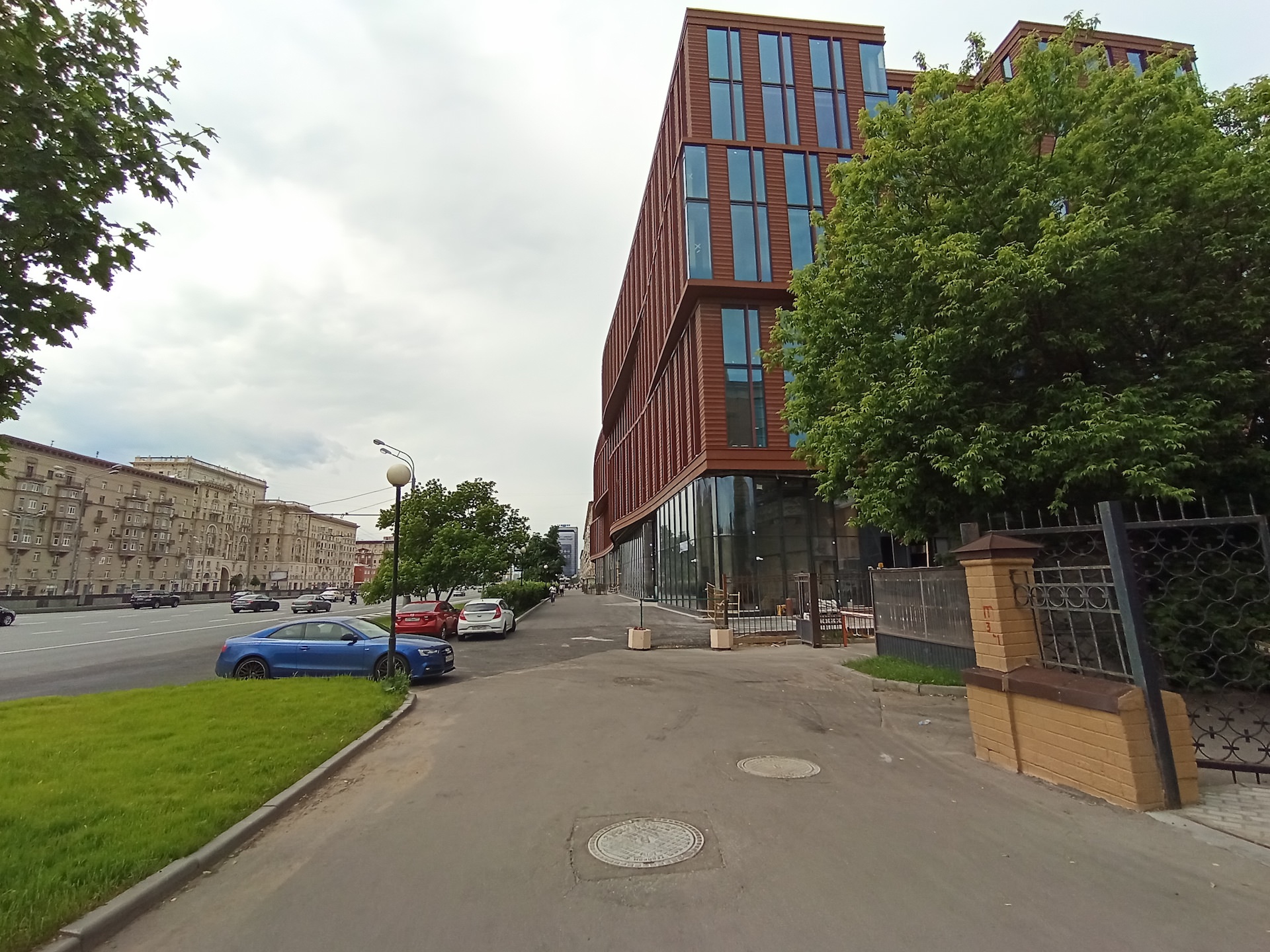 Video can be shot in 1080p. There are no special options like stabilization and slow-motion modes.
Vivo Y30 Review: Work speed
I had a sample with an early version of the software, not final, so some software just didn't work here. For example, the AnTuTu test simply did not reach the end, so the usual numbers will not be in the article. It's even interesting, because you evaluate the phone "by eye" and see how it feels, whether it works fast or not. In the case of the Vivo Y30, things are good. The Funtouch OS shell interface responds smoothly, with no jerking or twitching when switching between applications.
You can also read: OPPO A91 Review: No Time To Swing
With games, everything is fine: in PUBG Mobile, the graphics settings will be low, but the same World of Tanks: Blitz runs without lags in maximum quality. The phone case does not overheat under load. Before starting games, you can turn on a special "gaming" mode, when the phone unloads memory applications, clearing the RAM.
As for dry indicators, then in the role of a processor MediaTek Helio P35, created just for such relatively simple smartphones. RAM's volume is the usual 4 GB, its own 64 GB, and a separate slot is allocated for the memory card. Thus, you can use three cards simultaneously: microSD and a couple of SIM cards.
Vivo Y30 Review: Safety
The fingerprint scanner is located on the back. In my opinion, it would be worth lowering it a little lower, but this is a subjective moment, everyone's hands are different. I have no complaints about unlocking speed. It works quickly. Plus, you can use the front camera to protect your data, but this method is less reliable, albeit more frisky.
You can also read: 5 Best Smartphones To Buy in Early 2021
Vivo Y30 Review: Autonomy
A high-capacity battery is a strong smartphone quality. There are more and more models with 5000 mAh batteries on sale, but we can only rejoice at this. In my case, one charge is enough for a couple of days of heavy phone use. If you exclude taking a photo and spend only a couple of hours a day wandering around sites on the Internet and watching videos on YouTube, then you can get three or four days.
A full charge from the supplied power supply takes almost 2.5 hours – not very fast, but considering the battery capacity, the indicator is normal. Summing up, I will say that USB Type-C is used for charging, I am glad that they finally said goodbye to the old micro-USB at least in 2020.
Of the interesting functions, I will single out the possibility of reverse charging: if you connect the cable, you can charge other devices from the Vivo Y30, using it as a Power Bank.
You can also read: Introducing The Mega-Powerful ASUS ROG Phone 3
Vivo Y30 Review: Price
Vivo Y30 has started for 205 dollars. If you issue it from June 11 to June 29, you will receive wireless headphones as a gift.
Conclusion: Should you buy Vivo Y30?
The competition among smartphones in the category "from 205 to 240 dollars approx" is very high; new models with similar characteristics are constantly appearing. The Vivo Y30 has yet to beat its competitors at a price. This is not the most affordable offer in the class. At the same time, Vivo Y30 has a pleasant appearance, excellent battery life, a huge screen, and a full set of useful functions.
Vivo Y30 Review: Specifications
OS: Funtouch OS 10;
Screen: 6.47 inches, 1560 × 720 (HD +);
Processor: MediaTek MT6765;
RAM: 4 GB;
Own memory: 64 GB;
Front camera: 8 megapixels (f / 2.0);
Main camera: main 13 MP (f / 2.2) + 8 MP (f / 2.2) + 2 MP (f / 2.4) + 2 MP (f / 2.4);
Communications: Wi-Fi 2.4 and 5 GHz, Bluetooth 5.0, USB Type-C, NFC, two SIM cards;
Battery: 5000mAh;
Dimensions: 162.04 x 76.46 x 9.11mm;
Weight: 197 g.