Beast machine!
An updated RS5 appeared in the super sports Audi RS family. If iPhones are sold in the millions, then the RS5 is a piece and unique thing.
Audi RS5 is different: there is a classic two-door coupe, and there is a more practical version in the Sportback format. It has a more spacious interior – it is not even very crowded behind the second-row driver. But you have to pay for this – Almost $74,000 EST.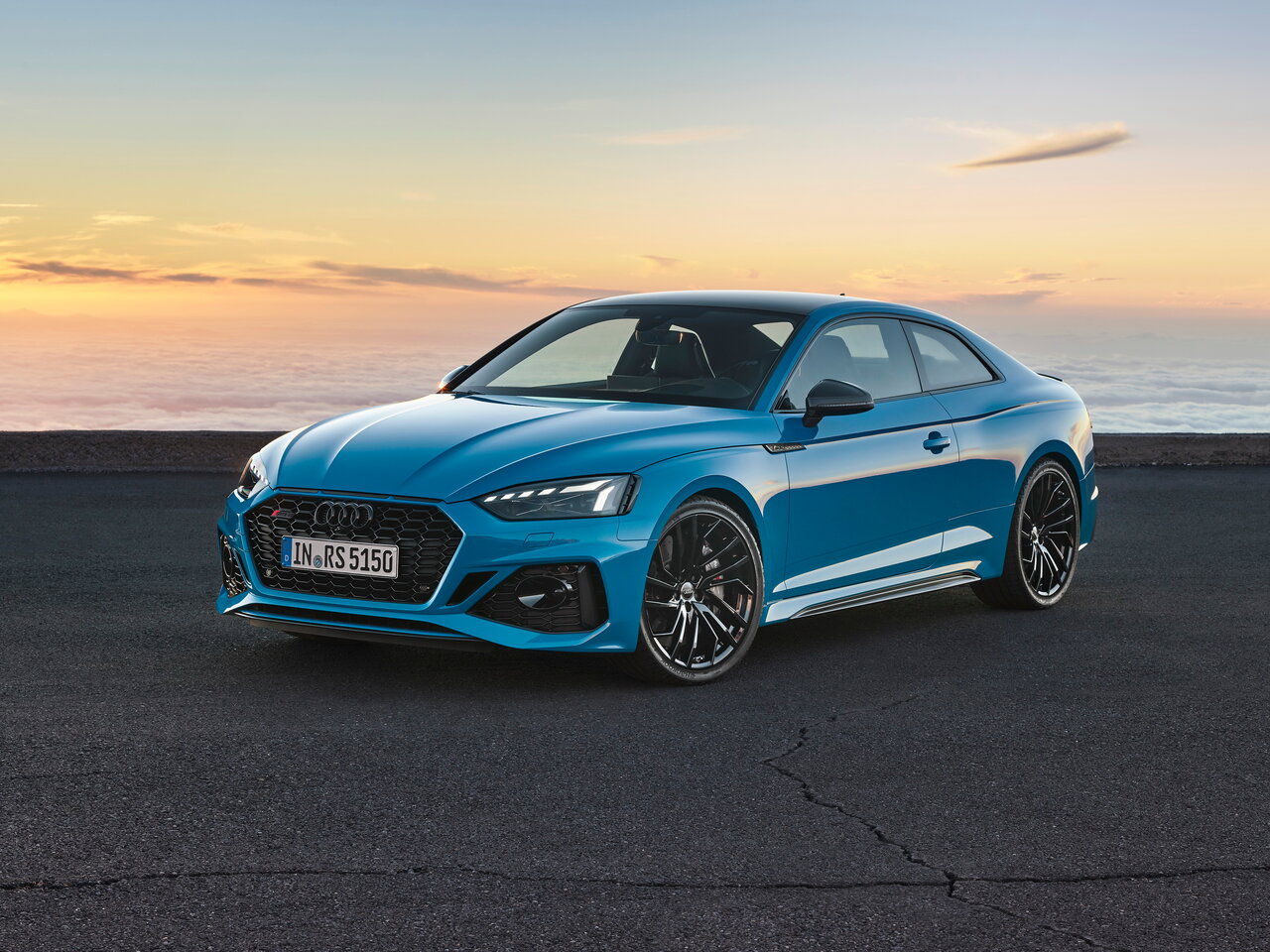 Hello city rocket
So, for one day, I became the owner of an Audi RS5 in the corporate green colour called Sonoma green. Almost like British racing green, only brighter.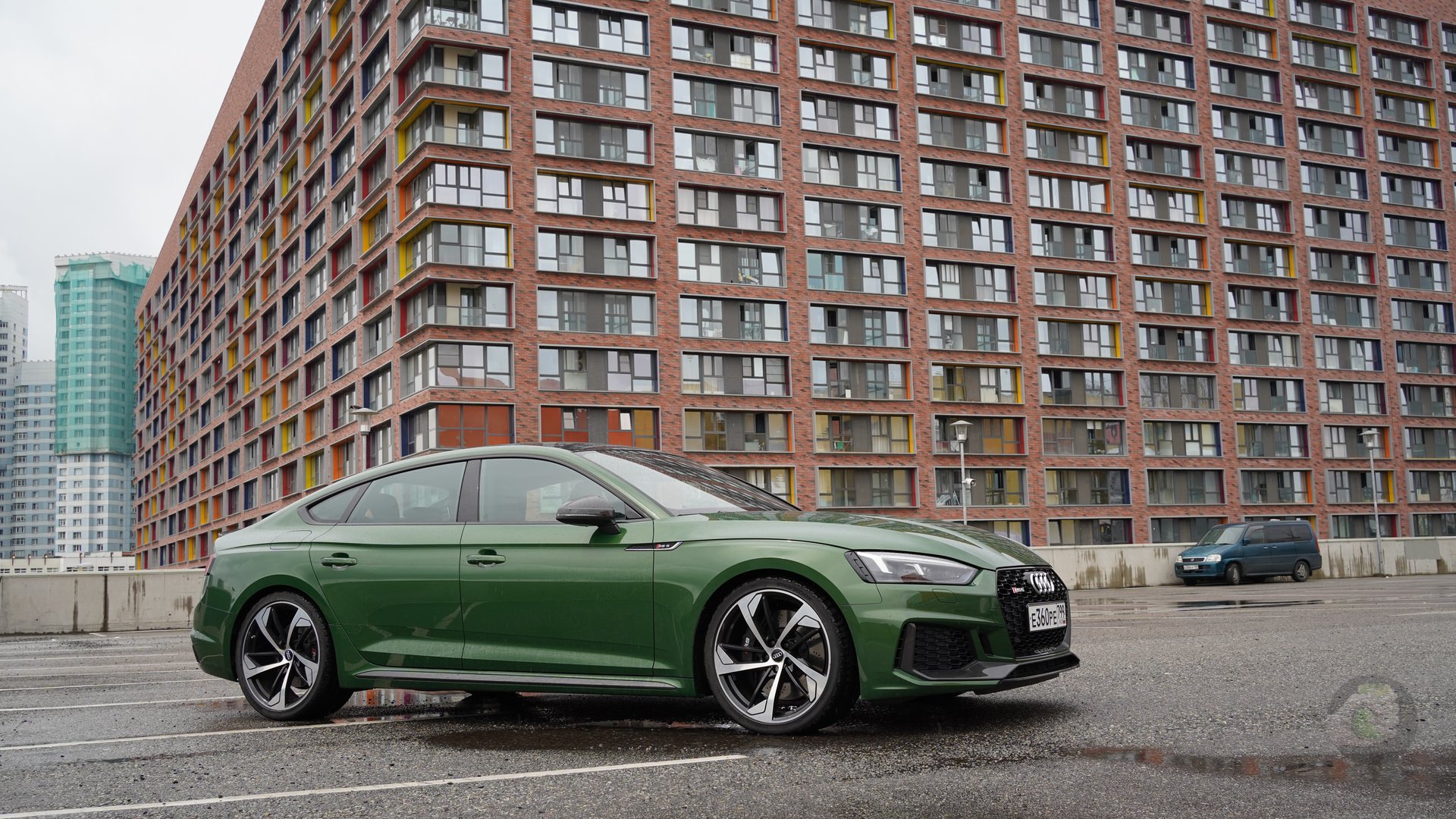 I have long dreamed of driving an RS6, but about it some other time, today everything is dedicated to the RS5. What is her strength? At least in the sense of acceleration.
Dry figures of statistics say that the power is 450 litres. Sec. Thrust 600 Nm in the range of 1900-5000 rpm. In the settings, you can choose from several travel modes. First of all, I tried out the dynamic one – I would even call it wild, because the car hums loudly, keep a stable minimum of 2000 rpm and is ready for instant acceleration. If you switch to "comfortable", then the habits change and RS-madness fades into the background. There is also an automatic mode, which is close to the dynamic one in settings.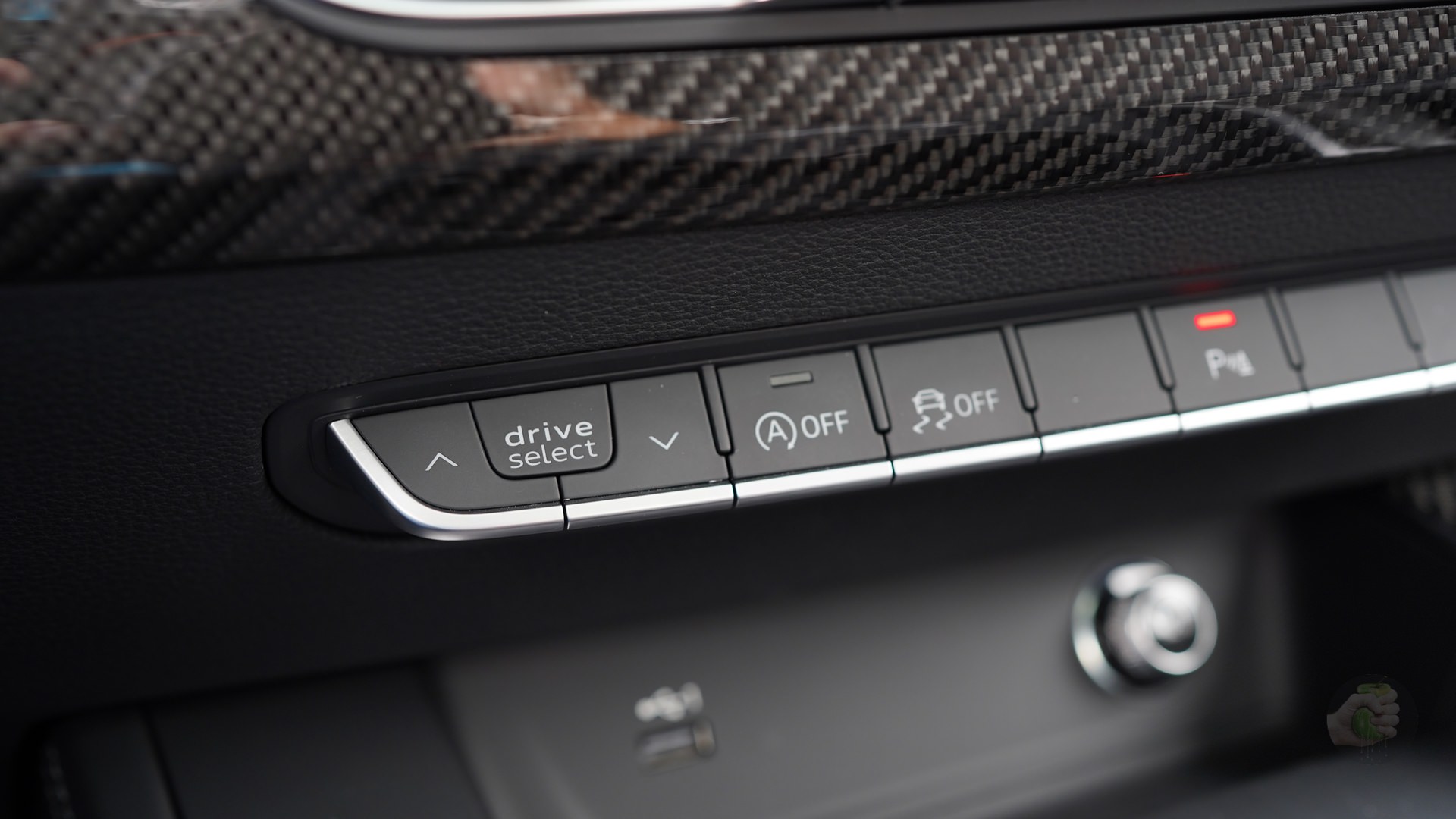 The thrill of the twin-turbocharged V6 dynamics is quite passable: breathtaking acceleration and pleasant acceleration in corners. But for this, you need to get out of the city. And if it doesn't work?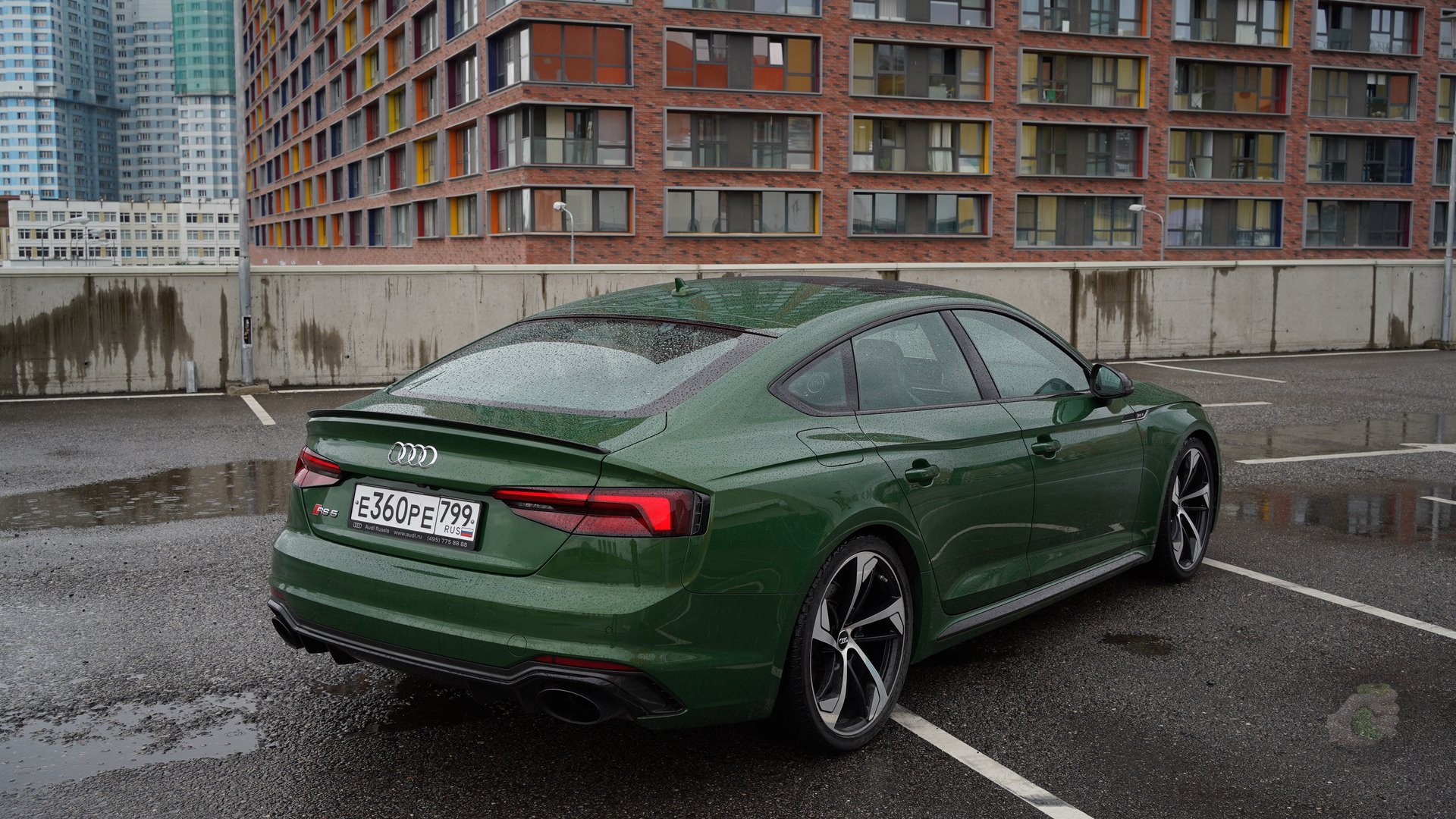 The Audi RS5 will have to very carefully run over speed bumps, even in comfortable mode, not to mention more dynamic settings. The cabin is quiet only at low speeds – but who buys such a car for a leisurely ride? Noisy, hard, fast, confident – it's all about the RS5.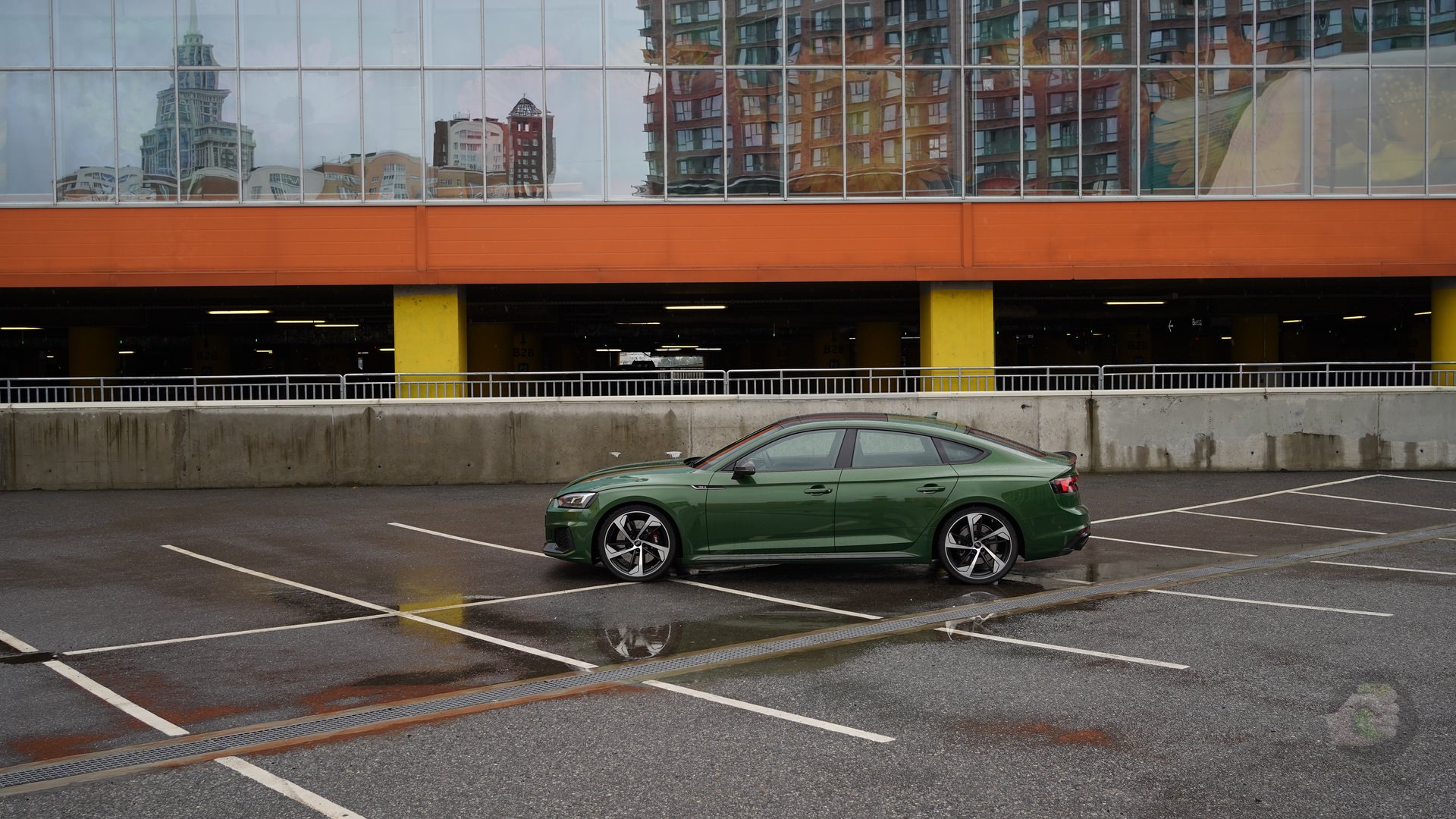 The whole test day was pouring rain to my misfortune, and I really wanted to leave and take beautiful pictures of a clean car. But I appreciated the Quattro system. Thanks to the electronics and all-wheel drive – the fast and merciless Audi RS5 is not afraid of rain and indifferent to the vagaries of nature. It forgives mistakes and rough movements with the gas pedal, preventing slipping on wet asphalt, provided that all auxiliary electronics are working.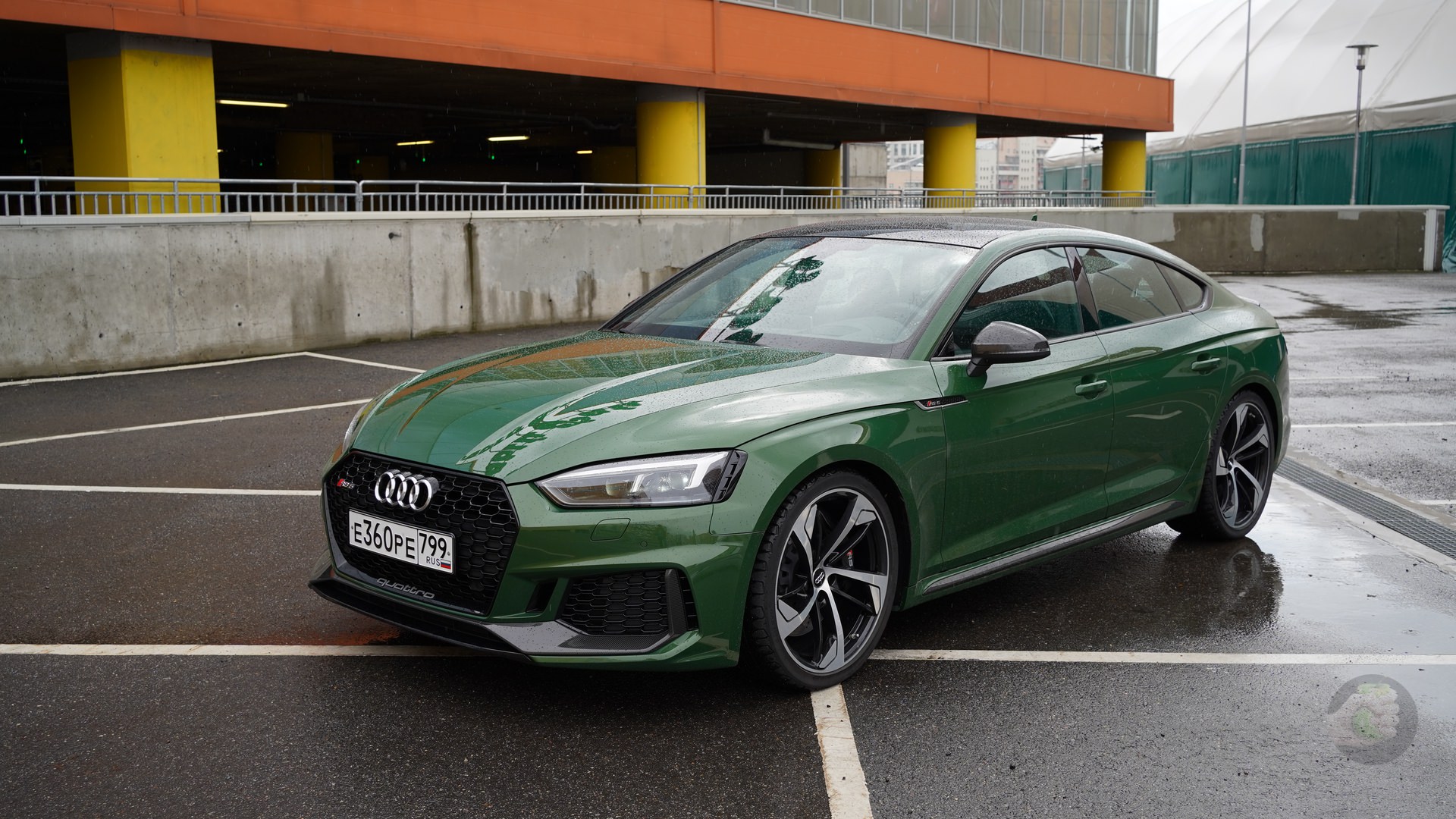 Fast but humble
In my opinion, Audi could easily produce even more aggressive cars in terms of design, but it holds back emotions. It's a little offensive that the RS5 can be identified only by nameplates and extended arches. Nuances like carbon fibre elements, oval tailpipes and a small spoiler are also worth mentioning, but not everyone will understand how evil this Audi can be.
At first glance, the Audi RS5 is quite suitable for everyday use: a relatively large trunk, a spacious interior, albeit with a shallow seating position, chic frameless glasses add sophistication, and comfortable seats beckon to the road. But you have to put up with the fact that you can go faster than everyone else, but it does not work because in a traffic jam, everyone is equal and all that remains is to reflect on the very essence of the car.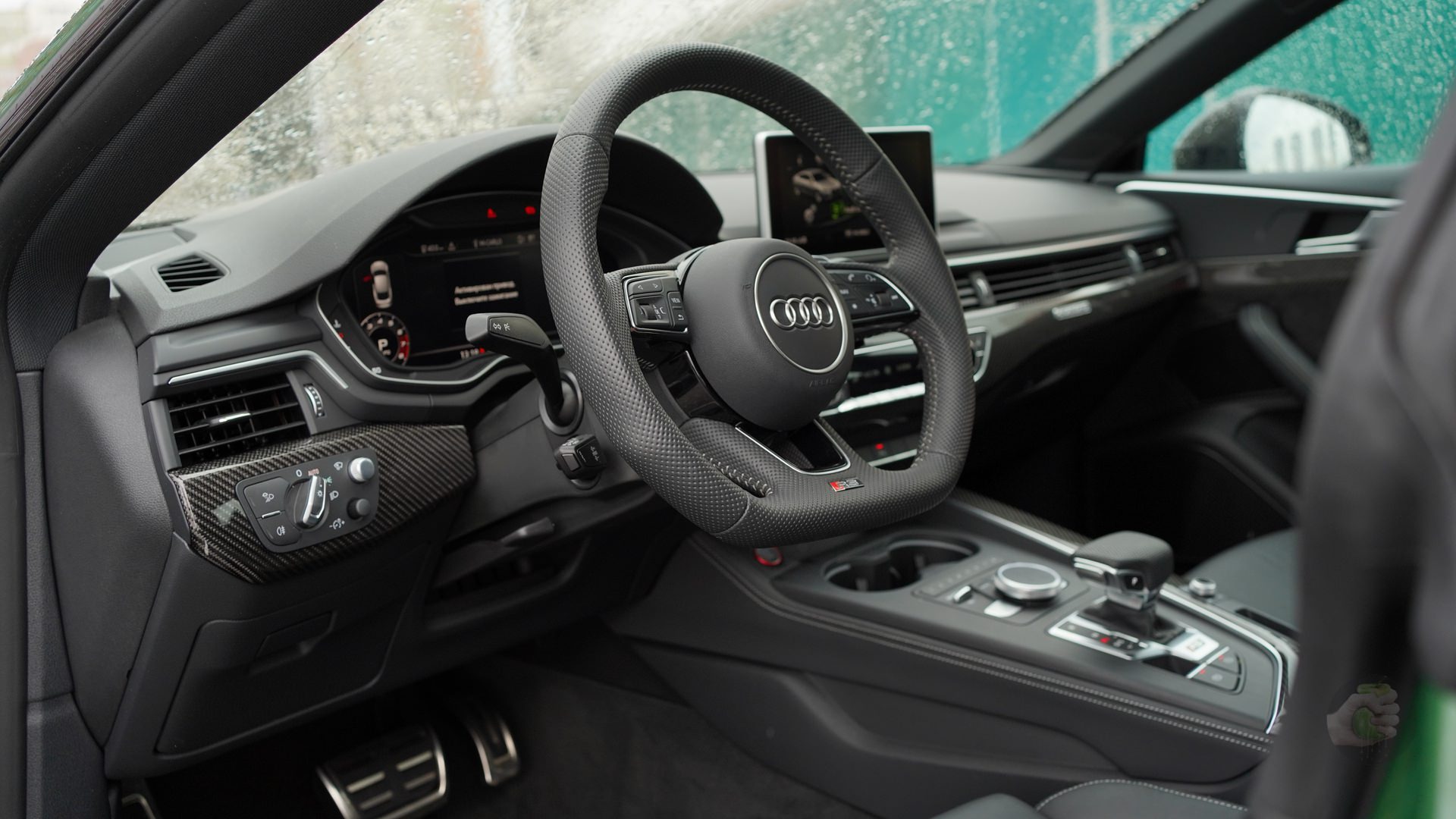 I love interiors with buttons and levers – touchscreens are the future, so while there is an opportunity, I enjoy the moment and am glad that not all cars are like this. However, the interior of the RS5 is quite old-fashioned: there is no way to hide the protruding screen of the media system, and its interface clearly requires a redesign. Given the car's low suspension, a set of cameras in a circle is asked here so as not to damage the front spoiler. But there is only a rearview camera with a low-quality picture.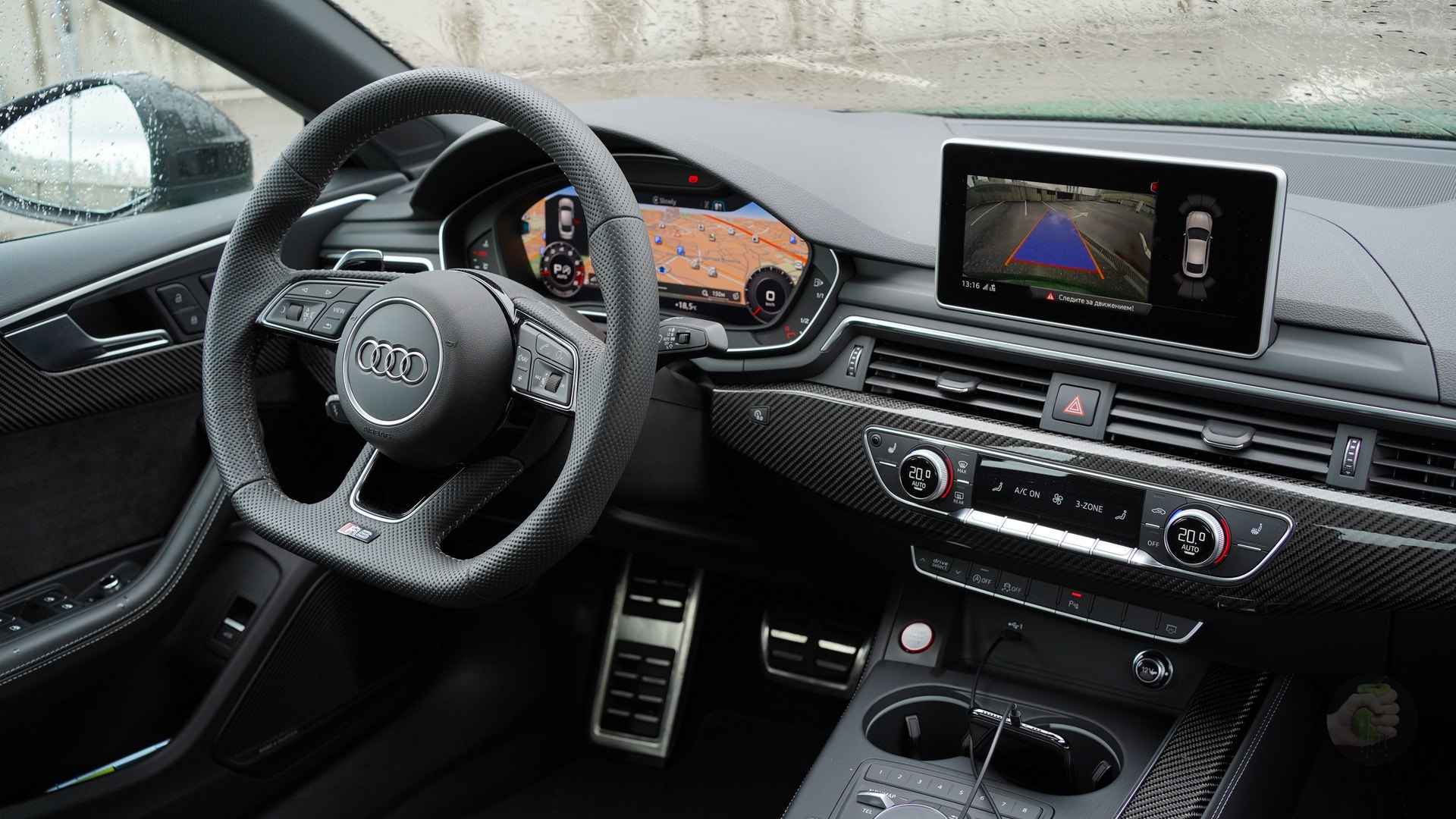 The interface itself is familiar to old Audi. There is no touchscreen. You control the buttons next to the checkpoint and the knob. I like this method. You can blindly navigate the menu without fear of missing:
But a lot of carbon inserts: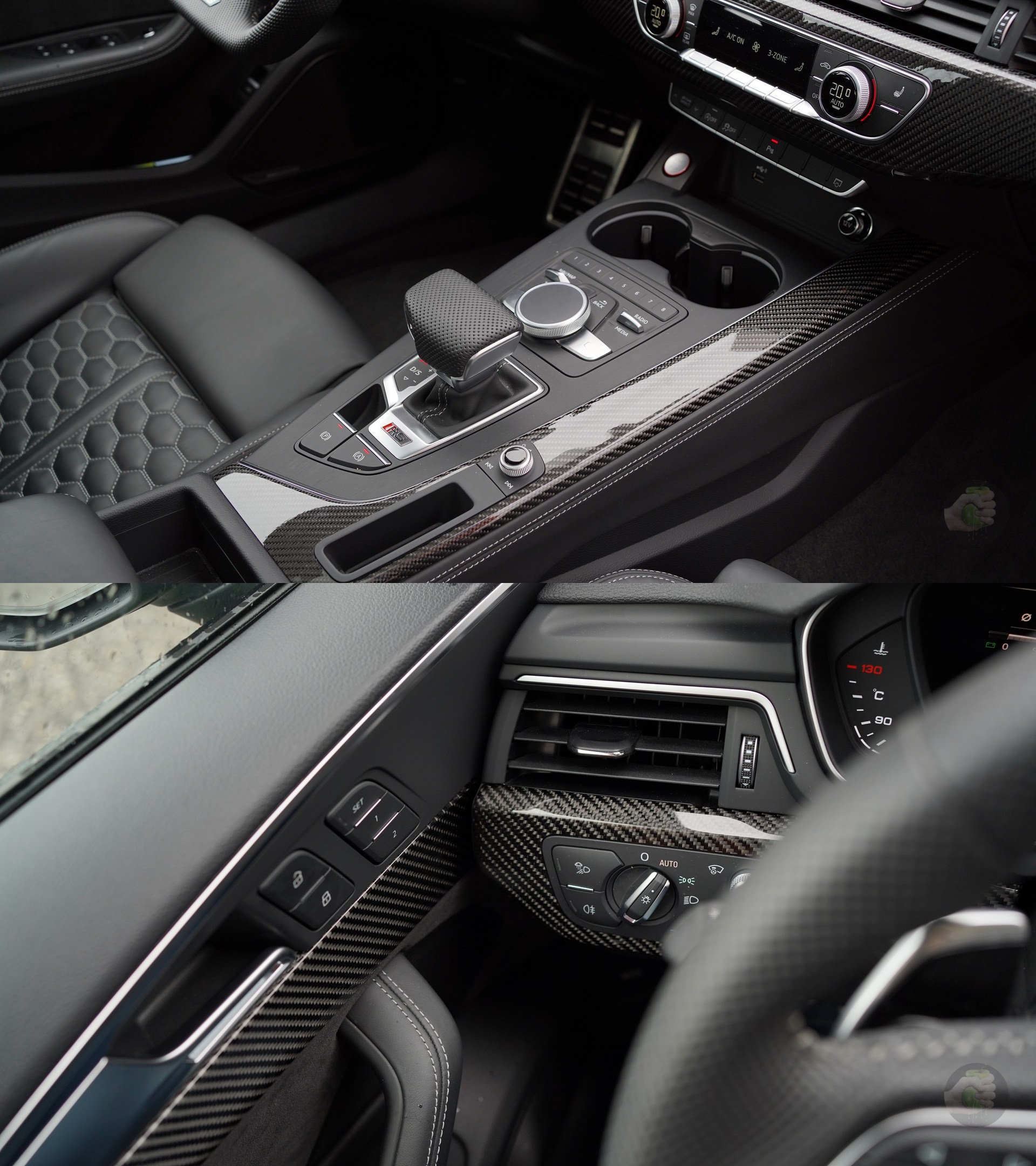 Talking about very comfortable seats is somehow even awkward, you sit like a glove, and there is no desire to get out.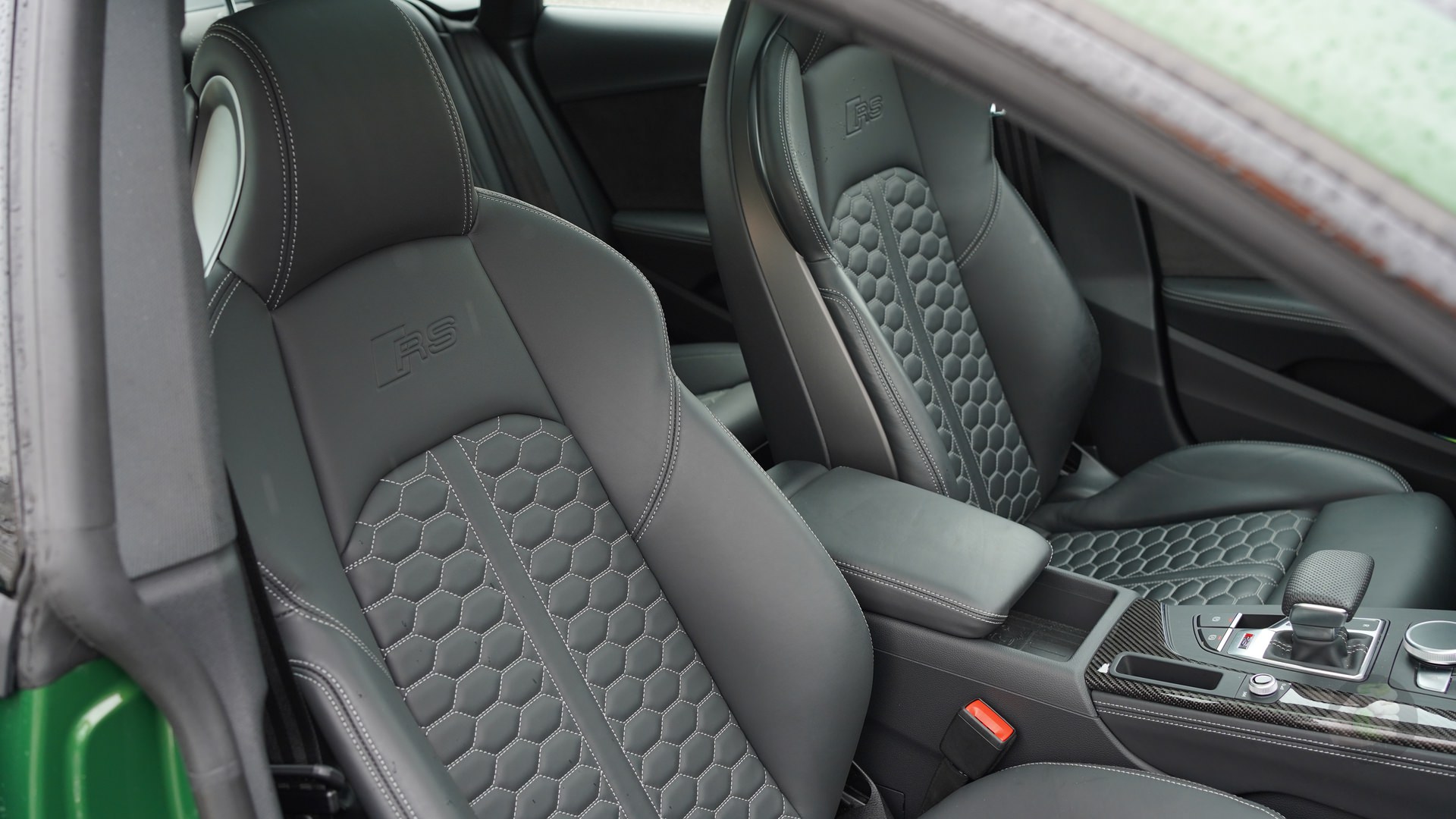 The "RS5" lettering on the sills reminds that you are getting into a difficult Audi. A nice bonus: supersport chairs can massage by pressing a small button on the side.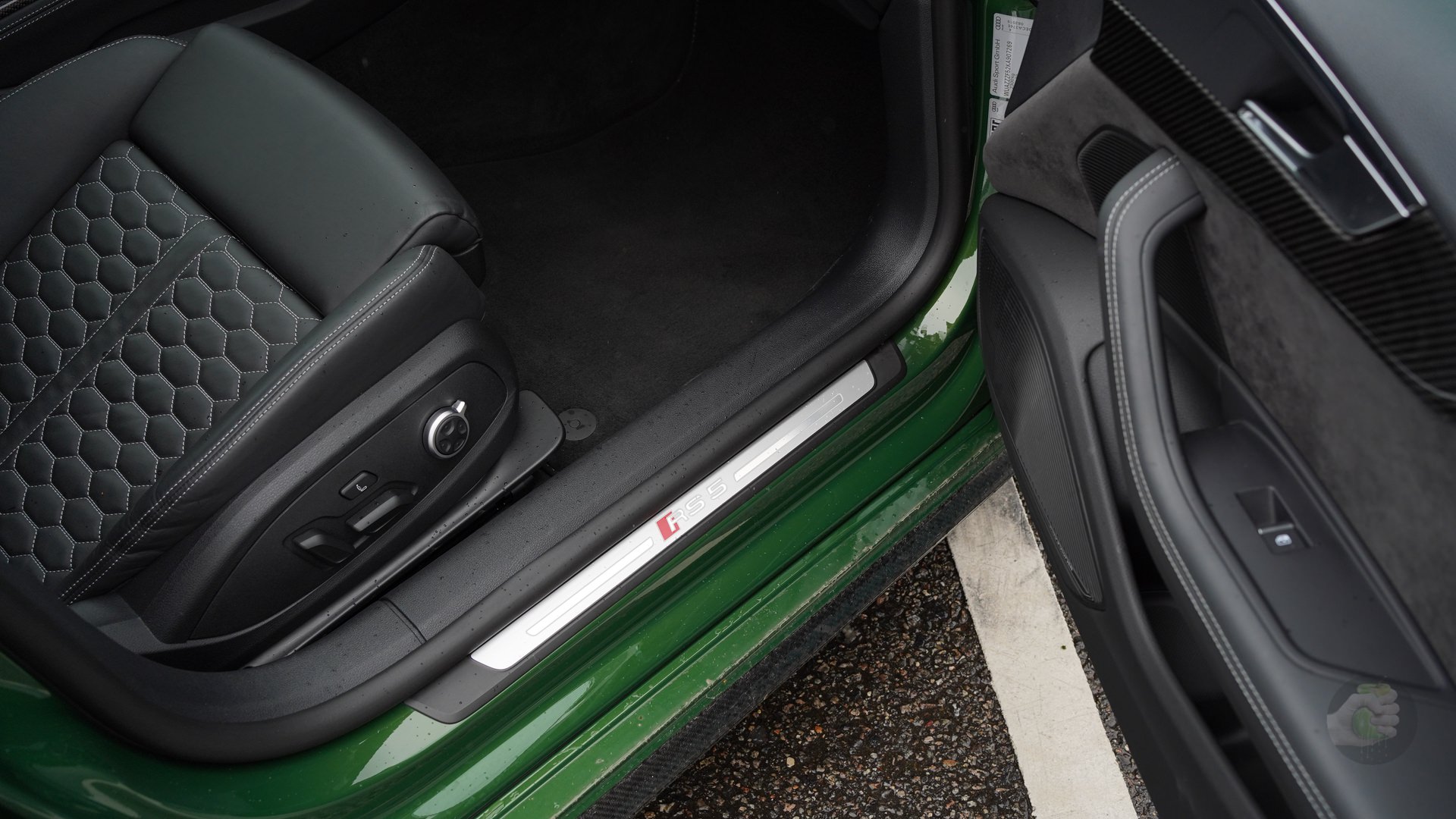 The dashboard is customizable as your heart desires. You can display navigation or look at fuel consumption, adding data as needed:
Optional 20-inch wheels: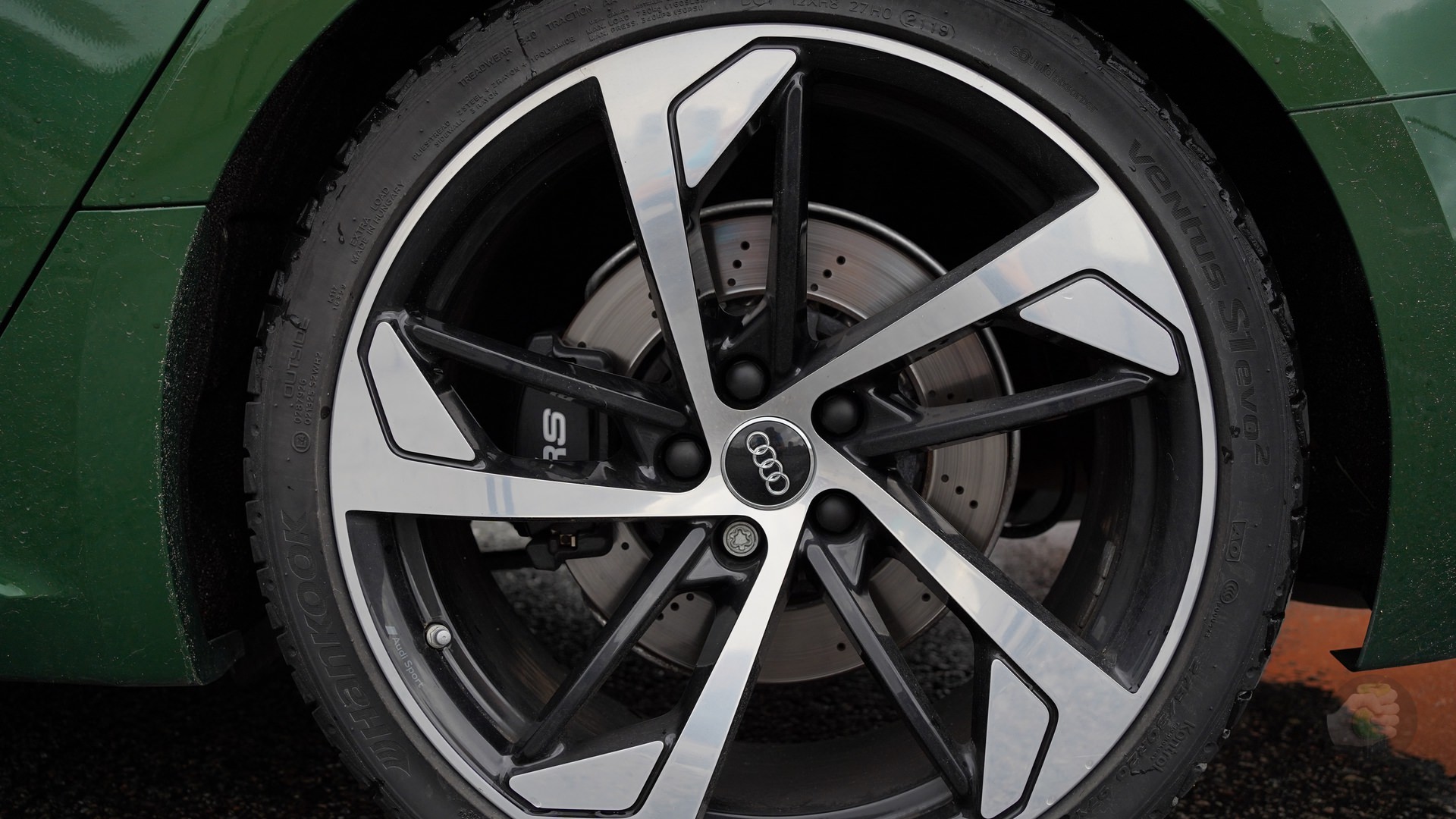 The trunk does not set records for roominess, but under the floor, there is a "dock", I will write it down as a plus:
Even if you move the driver's seatback, there is still room for a tall passenger. But if the driver is not selfish and moves a little forward, it will be even more pleasant to sit behind him. Only the low ceiling hangs over the top of the head.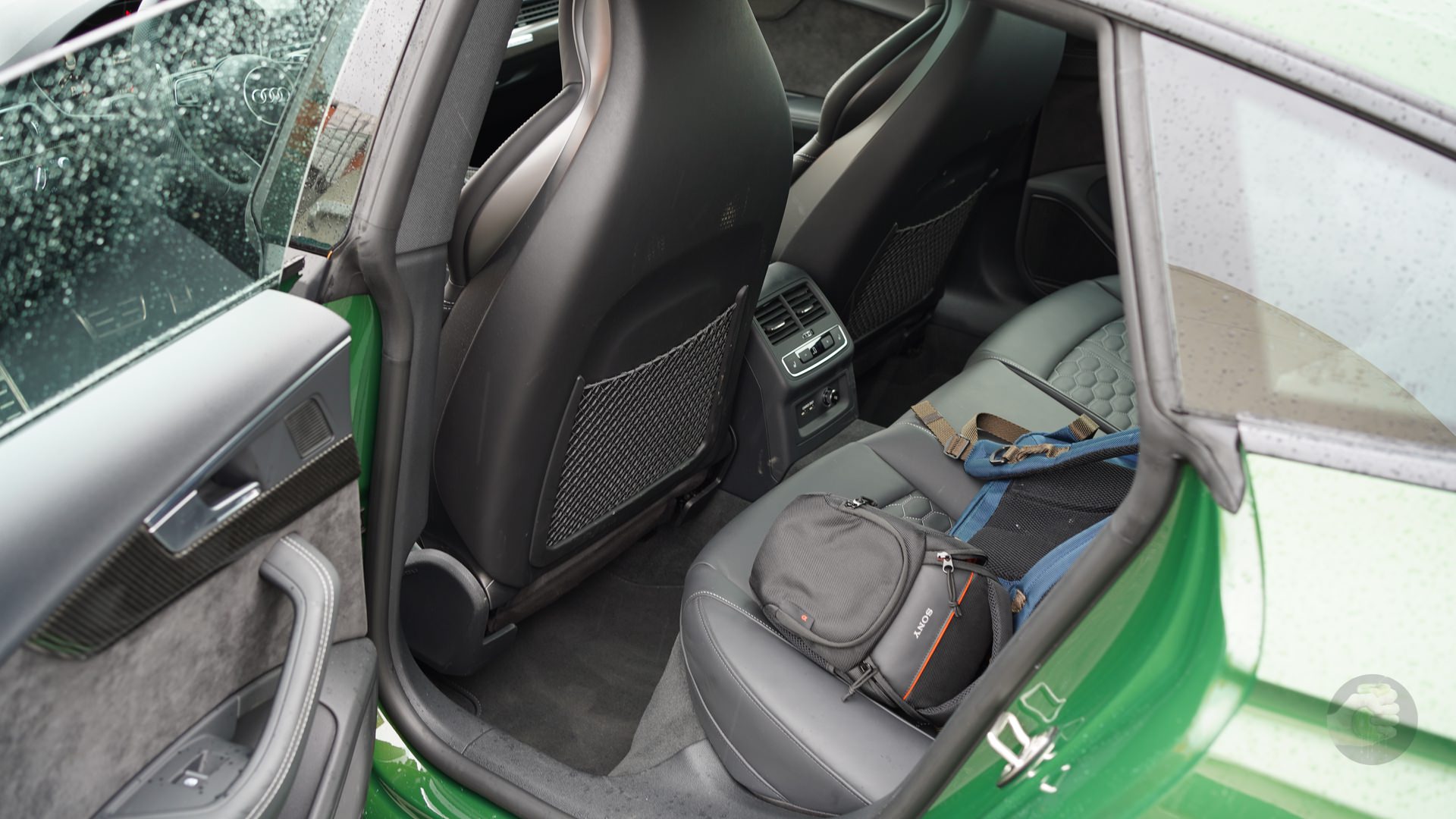 How much is
As I said in the introduction, the Audi RS5 comes in two versions. Prices for the RS5 Coupe start at 74,200 dollars, and the RS5 Sportback, perhaps, is already supplied only on request. It costs 74,200 dollars, judging by the Audi website.
Image Credit- wylsa