The phone is made of compromises.
Along with the OPPO A52 and A72 for testing, I also received the OPPO A91, this is the top of the A-series, as you might guess from the index. It is strange that the device index ends with one, not two, and is knocked out of the coherent structure. However, if you delve into smartphones' naming, you can easily get confused, so let's move on to studying the new items.
OPPO A91 Review: Nothing extra
When you open the box and take out the phone, you immediately enjoy its slim body and moderate weight. In summer it is especially nice when you want to put your phone lighter and thinner in shorts. There are two colours to choose from: black and blue.
I ended up with a blue version, depending on the lighting, the hue of the body changes from light blue to dark blue. The case of OPPO A91 is made of glossy plastic; the volume and power keys are located on different sides; you will not confuse what and where.
The fingerprint scanner is located directly in the screen, not on the side, as in the younger A-series models. It works very quickly. There are also no questions about the accuracy of determining the touches. If you don't like this method, you can use face unlock, but in this case, the protection will be less reliable.
OPPO A91 Review: AMOLED cutout
It was a discovery that the most advanced model of the A-series received a screen with a cutout in the centre. Why isn't there a neat little hole for the front camera? Strange, but this is already a matter of taste.
The AMOLED screen is large, the picture is clear, bright, the backlight supply is sufficient, and the screen does not fade in the sun. A nice bonus: a protective film is glued to Gorilla Glass 5 right at the factory, it will save you from small scratches that inevitably appear after meeting with the keys in your pocket.
There are no additional colour profiles in the settings, so we use the phone "as is" – in other words, we won't be able to screw on the contrasting picture. But there is a mode for reducing the display's flickering so that the eyes are less tired.
OPPO A91 Review: What all you can do?
The filling is as follows: a MediaTek Helio P70 processor, aka MTK MT6771V, 8 GB of RAM, and 128 GB of built-in memory. The processor does not like lengthy benchmarks with stress testing; under load, the performance sags decently. If we switch from artificial measurements to games, then the situation will be similar: at low graphics settings, you can play PUBG, but you still want more from the "average" level.
At the same time, it is strange that the new product of mid-2020 received Android 9, and what about future updates is not very clear. OPPO's own interface called ColorOS supports a dark theme, the mode of simultaneous use of two applications on the screen works, and the menu navigation buttons are swapped. And if you don't like the buttons, then gestures for navigation are launched.
Like other smartphones OPPO A-series, there is also a separate tray for cards: you can put two SIM cards and MicroSD at once, increasing the memory.
The phone comes with a wired headset; headphones are connected via a 3.5 mm port. The sound is very ordinary, but thanks for not excluding the headphones from the delivery. The mono speaker is average in power and average in quality. Strangely, he is alone because the OPPO A52 and A72 have good stereo speakers.
The phone is charged via USB Type-C, it can be used to connect to a computer. I note the presence of NFC – although it is already difficult to find a smartphone in this class without it.
OPPO A91 Review: Battery for a day
The 4025mAh battery charges quickly with VOOC 3.0 technology and comes with a powerful power adapter. Some statistics: in half an hour the phone charges up to 50%, and a full cycle takes 70 minutes. The main thing is to use the complete unit and the complete cable.
On average, it turns out about five hours of the screen – according to my observations, the result is good, but the phone rarely lasts more than a day.
Let's take a picture.
The phone has five cameras: one in the front, four in the back. The 16-megapixel front camera neatly processes portraits, decently blurs the background and accurately conveys skin colour.
An autofocus wide-angle lens complements the main lens, so it turns into a macro lens when needed. There are a separate depth sensor and an auxiliary black and white for portraits.
Macro example: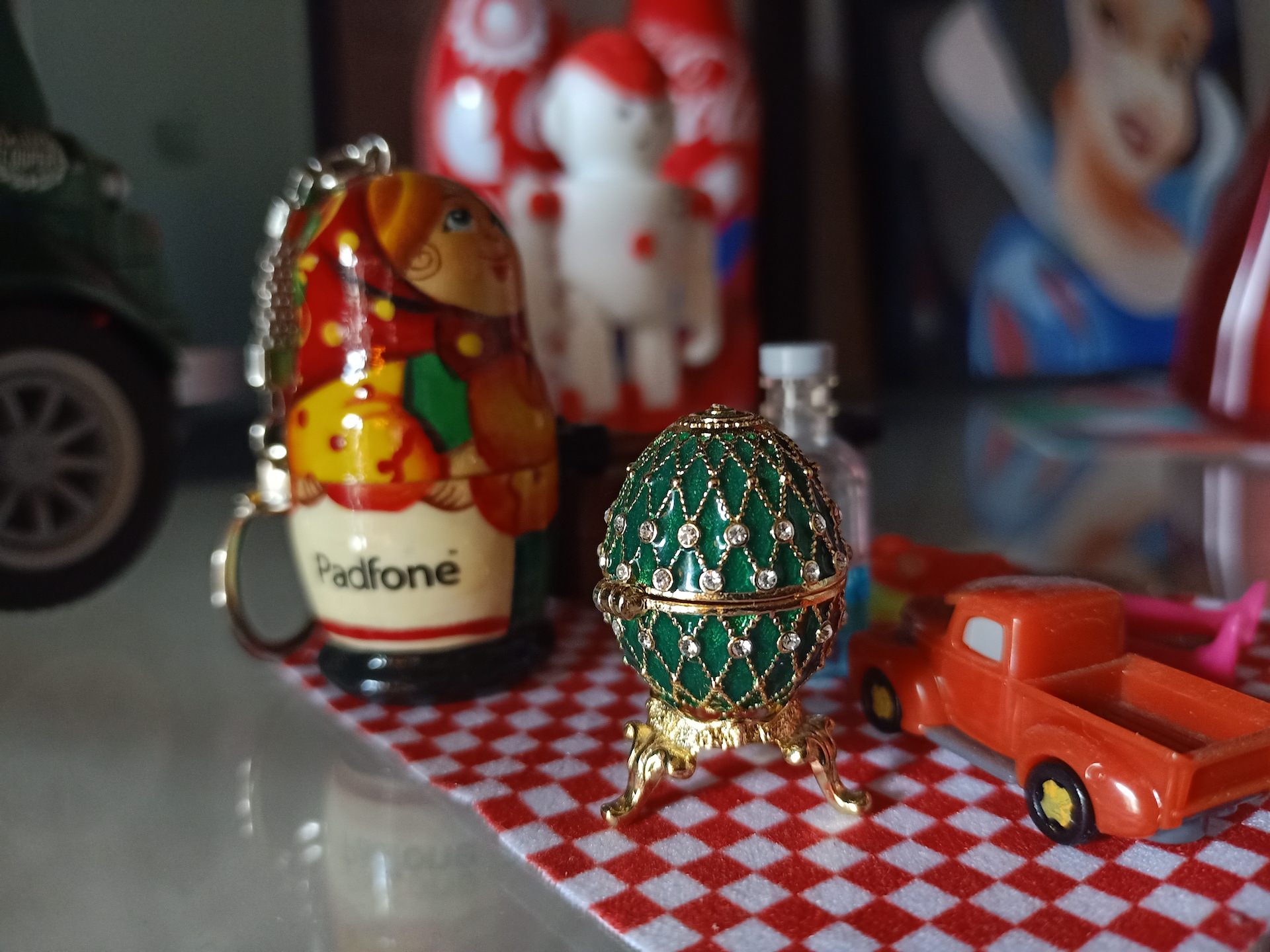 Wide-angle operation outdoors:
This is how a wide-angle camera shoots indoors: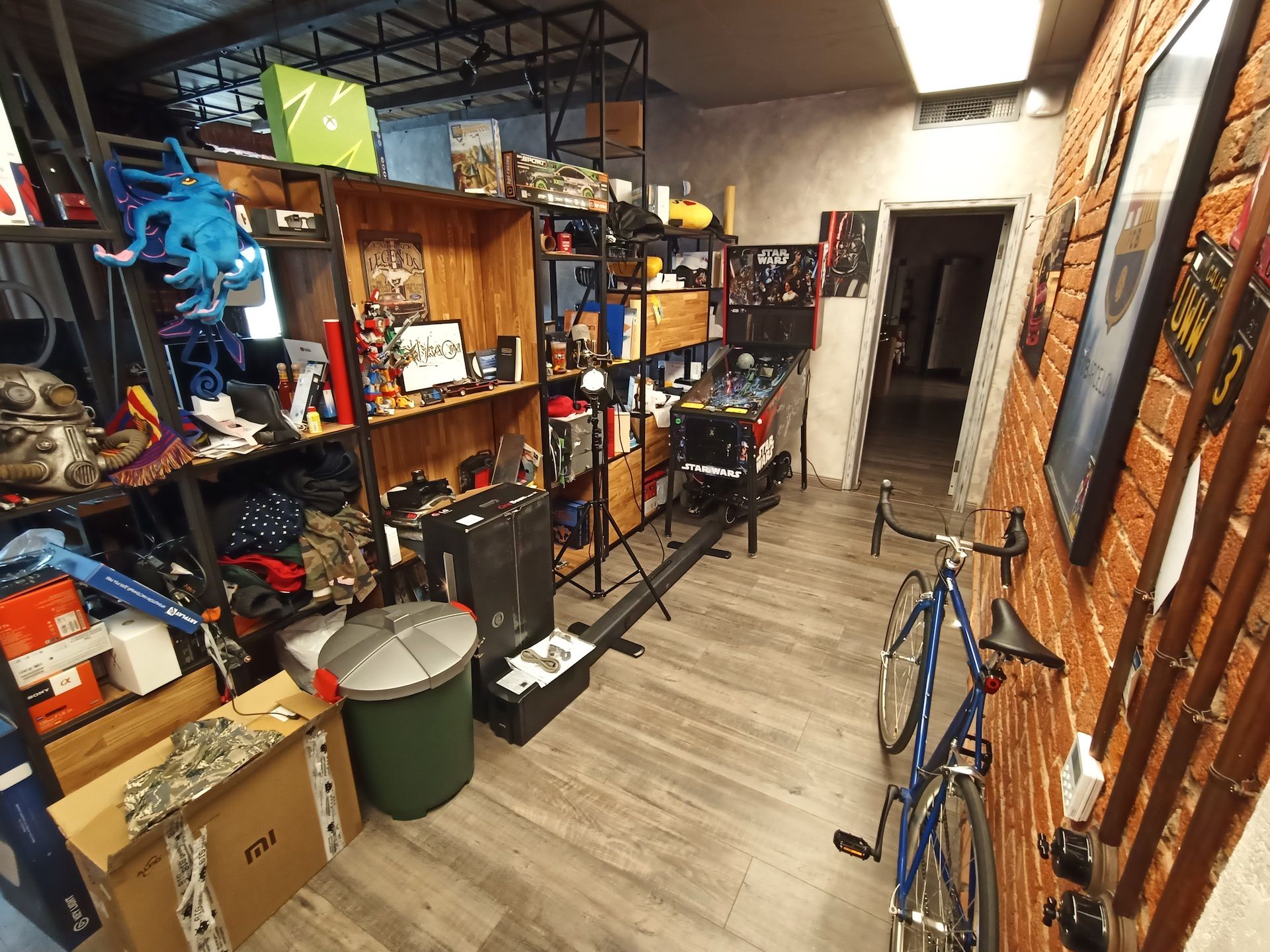 First, you can shoot with the main camera in 12-megapixel quality, but you cannot choose the maximum 48-megapixel mode. I will not say that this creates difficulties when shooting – rather, even a plus because the photos weigh less, and the mode, when four pixels merge into one, has worked well for many years.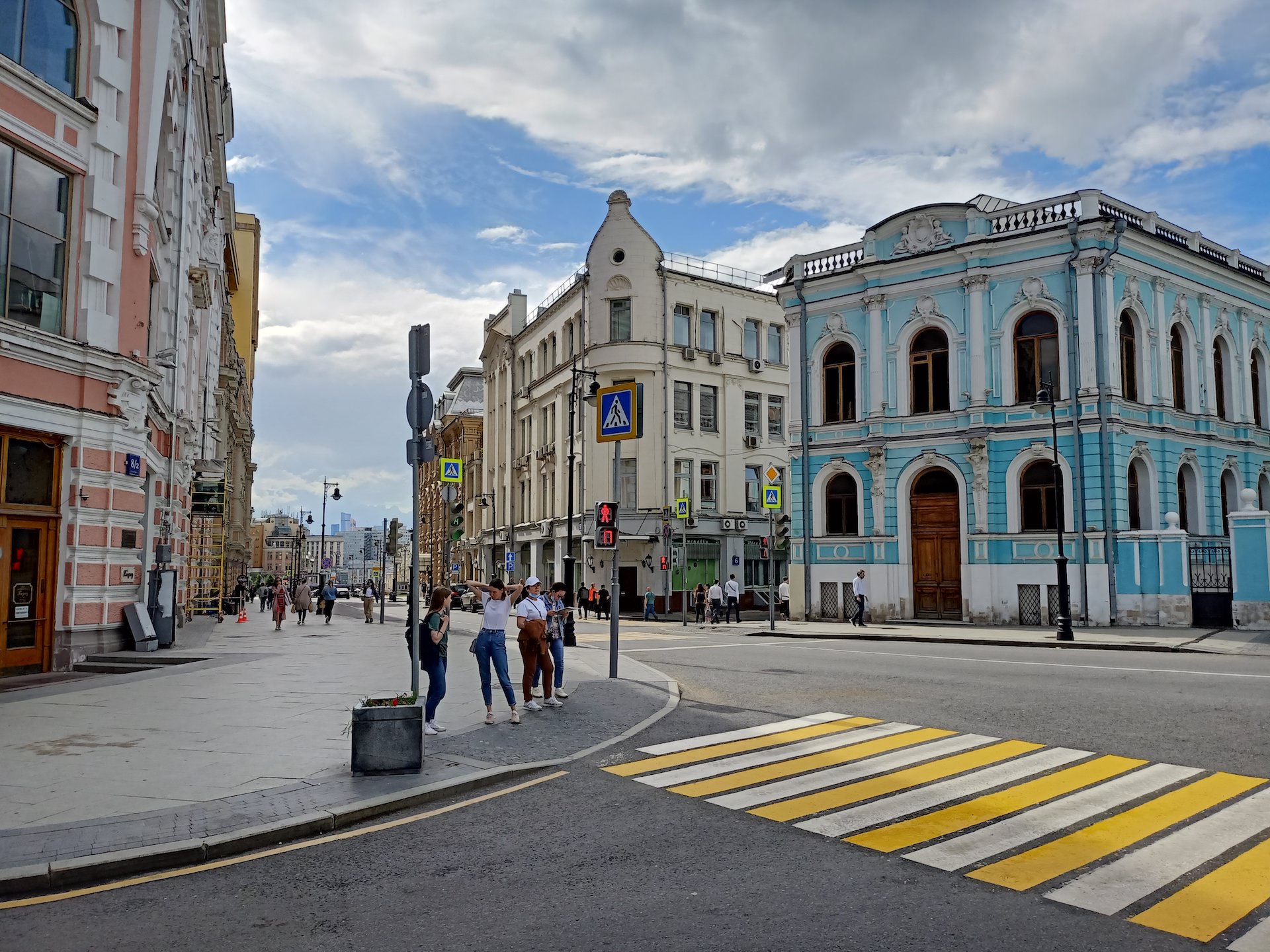 Night mode, when the phone combines several frames into one, works well, the pictures are of high quality, but you need to wait calmly for a miracle to happen. The process takes 5 to 10 seconds depending on lighting conditions. Conveniently, it works with both main and wide-angle cameras.
Photo with night mode: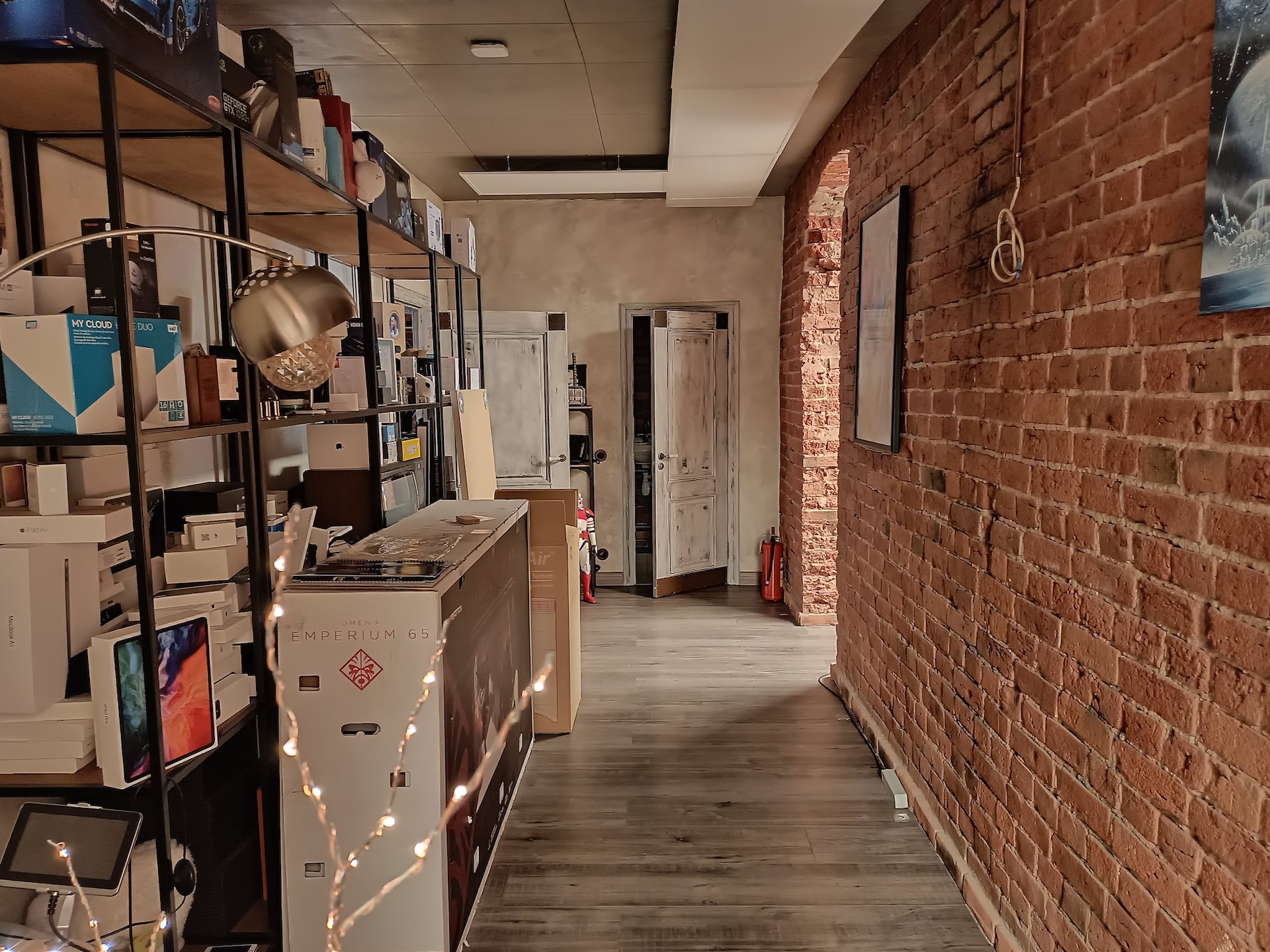 For comparison, a frame in the same conditions, but without it: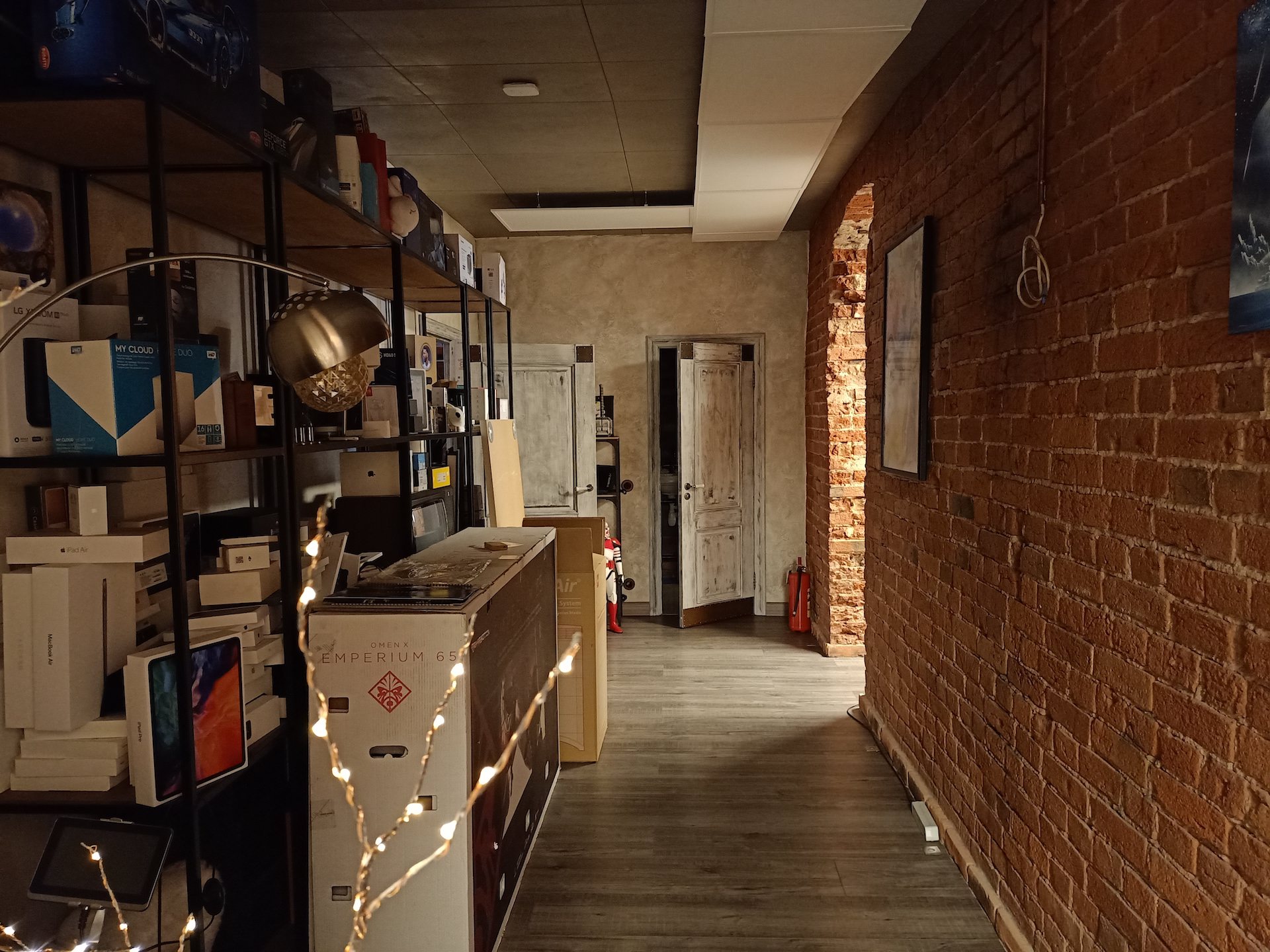 The phone records video only in Full HD, which is strange – not everyone needs 4K, but it's a kind of standard. Why it is not there, it is easy to explain: the processor does not pull.
OPPO A91 Review: Price
Moving on to monetary matters, OPPO A91 costs 378.34 dollars.
OPPO A91 Review: Opinion
The new device has mixed impressions: it seems that the phone was developed a year ago, for some reason they forgot about it, and now they decided to sell along with the others.
Strangely, the new OPPO A91 received an old Android, no longer a fashionable cutout for the front camera, but at the same time an outdated processor. Its advantages are fast charging, juicy display, slim body and lightweight. It seems to me that this is not enough to compete on equal terms with competitors with a more powerful filling.
OPPO A91 Review: Specifications
OS: Android 9, ColorOS 6.1.2;
Processor: MTK MT6771V;
GPU: Mali G72 MP3;
Battery: 4025 mAh, fast charging VOOC 3.0;
RAM: 8 GB;
Built-in memory: 128 GB;
Display: 6.4 ″, 1080 × 2400, AMOLED, 430 nits brightness;
Camera: 48 MP (f / 1.79), 8 MP (f / 2.25), 2 MP (f / 2.4), 2 MP (f / 2.4), video recording 1080p 30 fps;
Front camera: 16 MP f / 2.0;
Communications: Bluetooth 4.2, Wi-Fi 802.11ac, NFC, USB Type-C;
Dimensions: 160.2 x 73.3 x 7.9mm;
Weight: 172 g.