A beautiful smartphone with a good camera.
Capacious batteries distinguish OPPO A-series smartphones with good battery life, large screens and advanced cameras. In this review, I will tell you how the new OPPO A72 is doing. You can also read: OPPO A91 Review: No Time To Swing
OPPO A72 Review: Huge and all plastic
If you have ever used modern smartphones with large screens, then the size of OPPO A72 will not cause surprise, it is comparable to its classmates. At the same time, if you are planning to switch to OPPO A72 from your old Android smartphone or already rare iPhone 5s, then it will seem huge.
If you put on a plastic body in a silicone case, the smartphone will add more. By the way, the cover is included in the kit, and you don't have to buy it separately. In my opinion, the case is moderately slippery, and you can use the smartphone without a case with a certain skill.
You can also read: Oppo Reno3 Smartphone Review: Affordable and Beautiful
The fingerprint scanner is located on the right side in the power key. Left-handed people are unlikely to like this; otherwise, there are no comments. Works quickly and the first time. Alternatively, you can use face unlock, but the method is less reliable, albeit high-speed.
I got a sample in a white and blue gentle gradient design. There are also options in purple and black. They are also decorated with a gradient pattern, bright and attractive. The colours are pleasing to the eye – if, of course, you like boring combinations.
OPPO A72 Review: Display
The phone was tested on sunny June days when real summer came to India after a cold February. On the street it turned out to check the screen for brightness – the stock is excellent, everything is clearly visible.
Among the pleasant bonuses, I will include a film for protecting the screen glued at the factory. The bezels around the display are not the thinnest, but bearable by the middle class's standards. You can pay attention to the absence of a cutout for the front camera. Now it is located in a neat hole.
The diagonal is large, elongated 6.5 inches, great for watching videos. At night, a blue filter works when the image becomes yellowish, reducing eye strain.
You can also read: OPPO A31 Smartphone Review. Budget Handsome
OPPO A72 Review: Camera
The smartphone has five cameras, the number of modules is the same as in the younger model OPPO A52, but there are differences. For example, the front camera is not 8, but 16 megapixels.
An example of a self-portrait using the background blur effect. In my opinion, it is better to disable this mode, then the pictures will be more natural, but here you can see how strongly the foreground contours are highlighted:
The main camera is 48 megapixels versus 12 megapixels in OPPO A52. It allows you to take pictures in higher resolution, gaining in clarity and detail.
A couple of examples for the main camera. Colours are rendered well. The detail is also decent.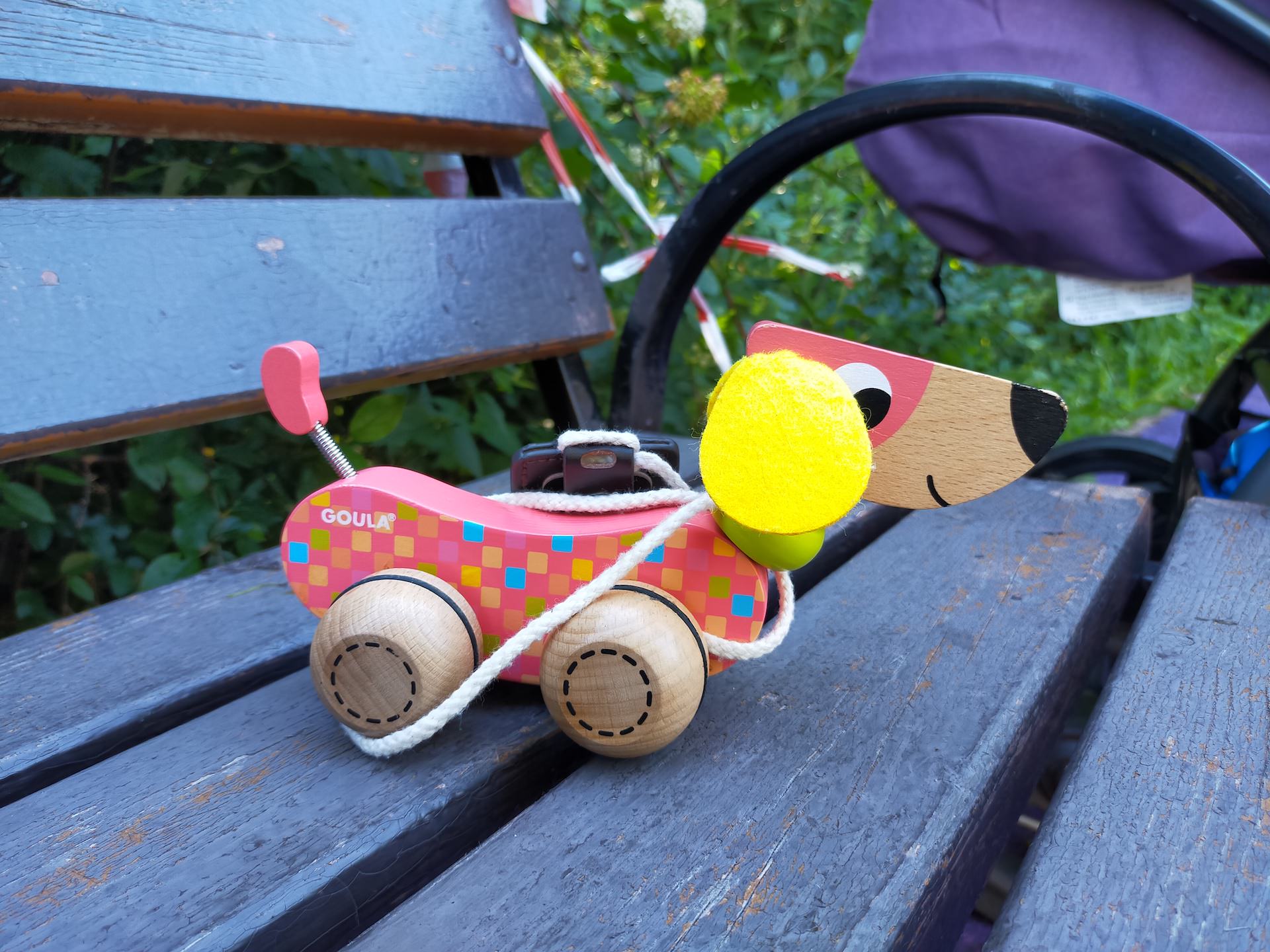 This is how the portrait mode works on the main camera. In general, it turned out neatly.
There is also an 8-megapixel ultra-wide-angle module familiar to modern phones, and a special mode for shooting in low light conditions Ultra Night 2.0 comes to the rescue.
You can also read: Vivo Y30 Review: Quad Camera Long-Liver
Here's an example, I was surprised by the abundance of noise when shooting on a clear sunny day.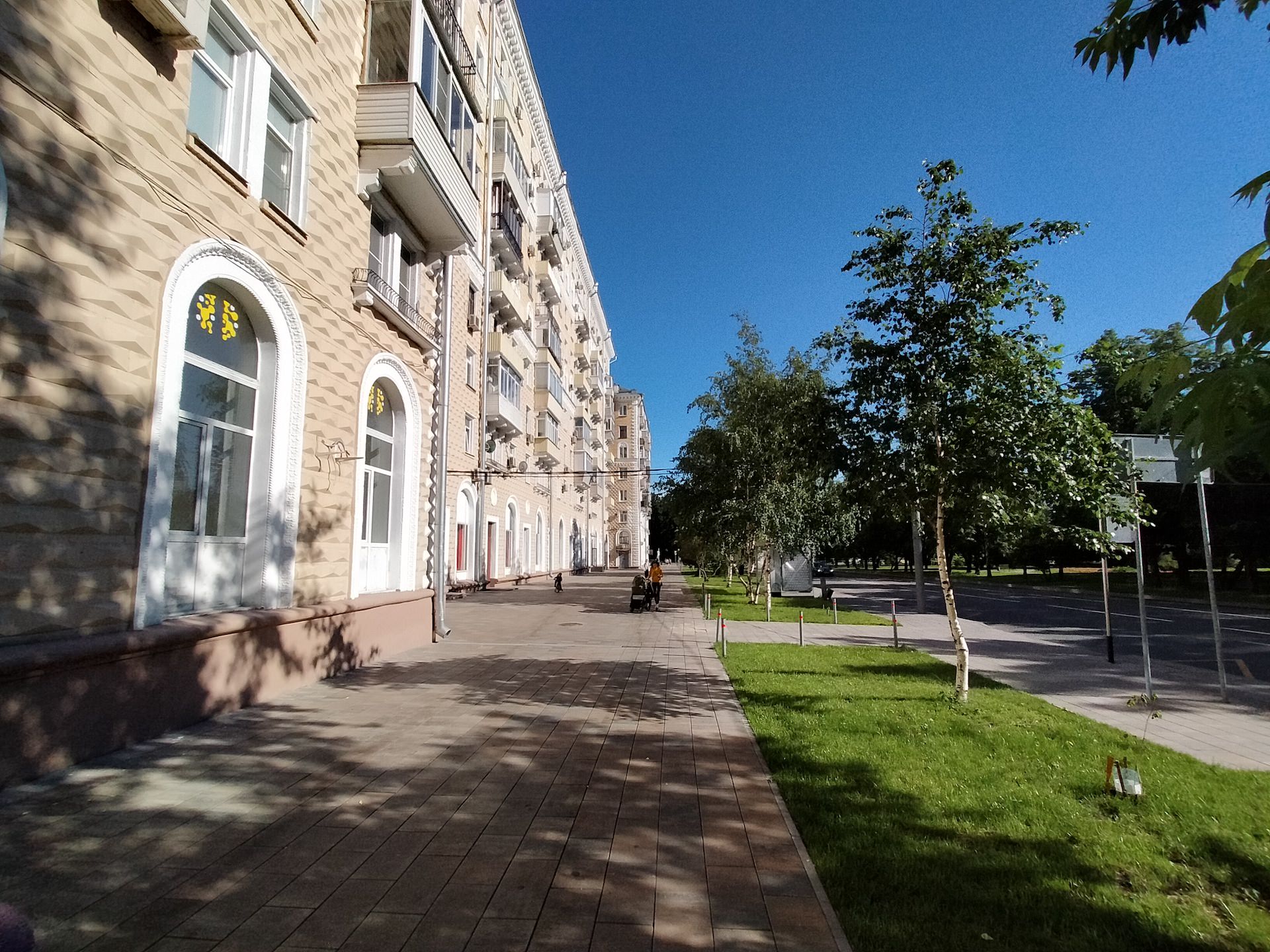 OPPO A72 Review: Autonomy
It's always nice when the phone works for a long time and does not require charging in the evening. On average, I got about two or three days of work. This is not a little. I love that the OPPO A72 comes with a powerful 18W charger and supports VOOC 4.0 technology. It takes about two hours to charge fully. There is also a fast charge when up to 50% of the smartphone is powered in half an hour at the outlet. For a device with a 5000mAh battery, this is an excellent figure.
You can also read: Xiaomi Redmi 9 Review: The Budget Employee
OPPO A72 Review: Performance
The Qualcomm Snapdragon 665 processor is often found in mid-range models used in the OPPO A72. The smartphone has 4 GB of fast LPDDR4X RAM and 128 GB of internal memory, and there is also a MicroSD slot.
Judging by the series of benchmarks, throttling test after several cycles leads to a drop in performance by twenty per cent. The situation is familiar with such a filling in terms of games: you have to limit yourself to medium or low graphics settings, depending on the application.
And other useful features.
Two physical SIM card slots are great, and a separate microSD tray is even better.
In the box, along with the phone, you will find simply wired headphones. They are connected via a 3.5 mm jack: the flagships got rid of it, and in more massive and not so expensive smartphones it is still found.
The phone also has excellent stereo speakers. They are not found in every smartphone. Of course, they will not replace an inexpensive speaker like the JBL Flip 5, but the sound compared to classmates with mono speakers is noticeably different for the better. There are hints of volume. The sound is loud and clear even when the volume is turned up at full power.
Of course, I will praise OPPO A72 for the presence of NFC: you can quickly connect headphones or pay for a purchase right from the phone.
OPPO A72 Review: Price
The phone has already gone on sale and costs 310.75 dollars.
Conclusion: Should you buy OPPO A72?
New OPPO A52 and OPPO A72 are almost identical, but there are slight differences. The A72 has more internal memory, better cameras, but otherwise, the characteristics are the same. In my opinion, the surcharge for slightly more advanced features is adequate if you plan to photograph actively. If you need a more favourable balance between price and features, then OPPO A52 will like it.
OPPO A72 Review: Specifications
Screen: 6.5 ″, Corning Gorilla Glass 3, 1080 × 2040;
Processor: Qualcomm Snapdragon 665;
Memory: 4/128 GB, slot for microSD up to 256 GB;
OS: ColorOS 7, Android 10;
Main camera: 48 Mp (f / 1.8) + 8 Mp wide-angle camera (f / 2.2) + 2 Mp mono lens (f / 2.4) + 2 Mp portrait lens (f / 2.2); 4K video recording, electronic video stabilization;
Side fingerprint scanner;
Front camera: 16 MP, beautification technology;
Sound: stereo speakers, Hi-Res Audio;
Communication: NFC, USB Type-C, 3.5 mm jack, two SIM cards;
Battery: 5000mAh, reverse charging, fast charging 18W;
Dimensions: 162 x 75.5 x 8.9mm;
Weight: 192 g.